Though our name Claiborne & Churchill Winery is synonymous with Alsatian-style dry Riesling and Gewürztraminer, we have also developed a reputation for complex, layered Pinot Noirs from the Edna Valley of San Luis Obispo. We're taking a look at our three staple Pinot's: "Classic" Pinot Noir, "Runestone" Pinot Noir, "Twin Creeks" Pinot Noir and a brand new release our "Twin Creeks" Pinot Noir, Martini Clone.
"All three Pinot Noirs are very different in flavor profile, but similar in style," said Winemaker, Coby Parker-Garcia. "At Claiborne & Churchill we do not produce an extracted, heavy Pinot Noir. Instead, we try to reflect Pinot Noir's inherent elegance and complexity. All our grapes are grown within 3.5 miles of the Pacific Ocean, which helps when it comes to balance between acidity and fruit, as well as aging potential."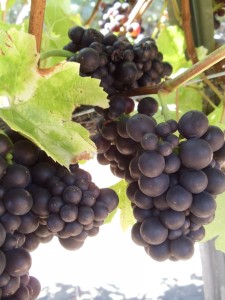 2012 Classic Pinot Noir (1,222 cases produced, $28)
Since the late 1980s the "Classic" Pinot Noir has been a staple of our repertoire, and has always been made to showcase the elegance and complexities of Pinot Noir from the Edna Valley. With fruit sourced from Wolff Vineyards and Twin Creeks Vineyards, the 2012 vintage balances flavors of ripe cherries, herbs and spices and aromas of vanilla, cherries, and lightly toasted oak. The Classic Pinot's smooth mouthfeel, silky tannins, and good acidity makes this wine a perfect match for wild Alaskan salmon, lamb chops, duck breast, and an assortment of cheeses.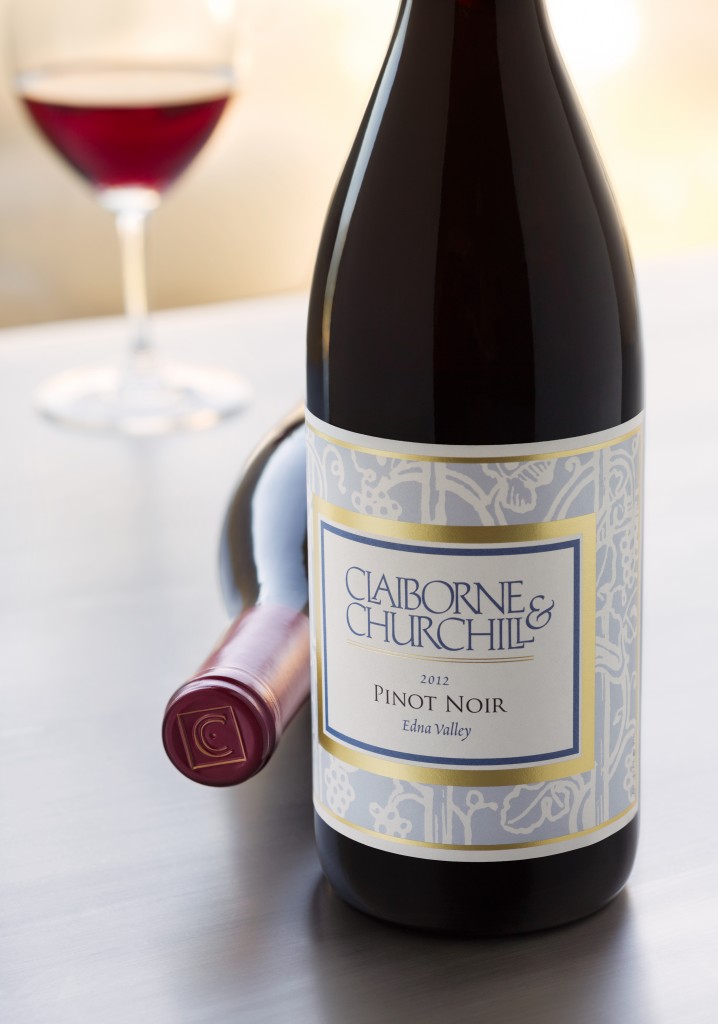 2012 Twin Creeks Pinot Noir (236 cases produced, $42)
Production of the Twin Creeks Pinot Noir is extremely limited and sold primarily to members of our Cellar Club and in the tasting room. This wine is distinguished by its source: a collection of small vineyards on and around Twin Creeks Way, just down the road from the winery. These vineyards' special soil and clonal selections help give the Twin Creeks its famous bold and spicy flavors, vivid cola and earthy aromas, and outstanding ageability. Pair it with lamb, duck, or beef bourguignon.
2012 Runestone Pinot Noir (173 cases produced, $48)
To produce the coveted Runestone Pinot Noir, winemaker, Coby Parker-Garcia selected eight standout barrels from the 2012 vintage, which he blended together to create a remarkably elegant yet complex wine. Fruit was sourced from Twin Creeks Vineyard, located on the west side of the Edna Valley, where the cool, coastal climate and heavy clay soils provides exceptional quality; as well as Wolff Vineyards, on the east side, which grows Pinot Noir that yields undeniably fleshy fruit-forward flavors. Together, these vineyards produce a wine that balances its soft tannin and velvety mouth feel with ample fruit notes. Our 2012 Runestone Pinot Noir offers vivid aromas of cherry, dried strawberries, and hints of oak. The palate is complex, layered with bright cherry, sweet raspberry, dark fruit and baking spice, with a finish that is ethereal and long lasting. A quintessential wine for pairing with winter fare, the 2012 Runestone Pinot Noir complements rack of lamb, sage-brushed turkey, and wild Alaskan salmon, and will continue to develop and improve over the next 8-10 years. Sold exclusively to members of our Cellar Club.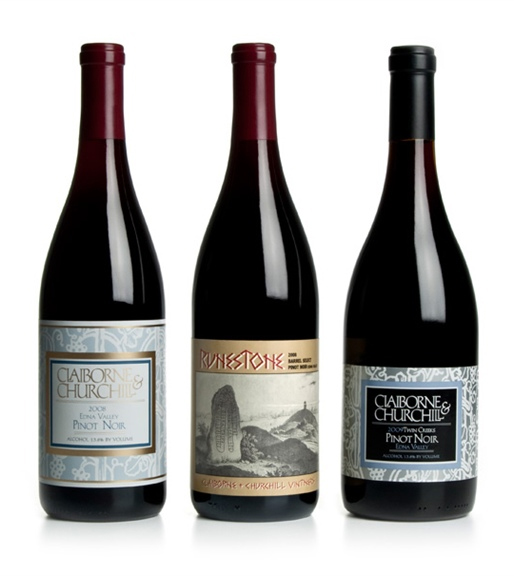 2013 Twin Creeks Pinot Noir, Martini Clone (126 cases produced, $46)
As mentioned above, our Twin Creeks Pinot Noir is a wine that delivers great structure, earth and spice notes, and outstanding ageability. As it happens, the four vineyards that make up the "Twin Creeks" bottling boast three different clones of Pinot Noir and two different rootstocks. With the intent to showcase the different Pinot Noir clones in our Twin Creeks Vineyards we decided to start producing small bottlings of each individual clone.
We are now excited to announce the release of our first ever clonal-select Pinot Noir, the 2013 Twin Creeks "Martini" clone. This clone has a rich history in California. It was originally brought to California from France to produce sparkling wine, but has since then been the basis for many exceptional Pinot Noirs. This Pinot Noir has a light ruby color and delivers beautiful floral and vanilla aromas with hints of sweet cherries and dried herbs. On the palate, the wine balances bright red fruit flavors, nice acid, and a youthful mouthfeel. You might want to open this wine a couple of hours prior to serving, or decant it if you wish. This Pinot will age nicely for the next 7-9 years. Sold exclusively to members of our Cellar Club.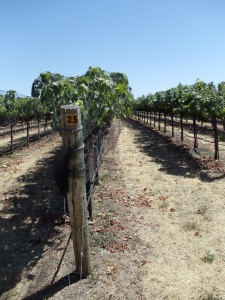 Comments