Through this Interview with the Winemaker, get an inside look into Coby Parker-Garcia's predictions on this year's harvest and what he is excited about! As he says, our wines "are challenging to grow and fun to make!"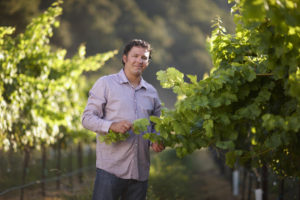 Where did your interest in the wine industry begin?
"My first interest probably stemmed from wine tasting. I became really excited about the wine making process and the ability to turn grapes into an alcoholic beverage. I wanted to be able to do that process myself."
Why do you like to work with the unique varietals Claiborne & Churchill is known for?
"I have always believed these characteristics and more interesting flavor profile than your typical Chardonnay and Cabernet. They're unique wines that go with a variety of foods. They are challenging to grow and fun to make."
Is your winemaking philosophy similar to that of Clay's?
"Clay would put a lot of trust in the vineyard management, but I like to spend a lot of time in the vineyards. We are making the Riesling and Gewürztraminer a little drier than in the past and using a different yeast than before. There is more time spent doing lab work and monitoring the sulfur levels, pH and the total acidity to make the best decisions in the vineyard and prior to bottling."
What are you most excited for in the upcoming harvest?
"Every harvest and every vintage brings a new challenge. I'm excited about how happy and healthy the vineyards are looking. We're getting some really nice growth on the vines and starting to see that we're going to get about two clusters per shoot. This is a good indication that we'll have a good crop this year."
Was bud break early this year? How will that impact harvest?
"Bud break came later than last year, but still earlier than usual. Our Riesling and Pinot Noir vineyards had bud break about two weeks earlier than usual. The next few months will help us forecast when harvest will come this year. Growth will slow down if we have cooler months with rain, but will speed up if the weather is warmer. It's looking like it will be an early harvest, but not as early as last year."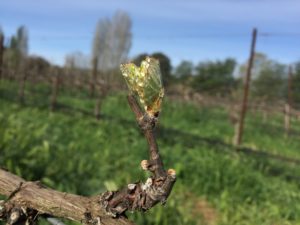 How important is our vineyard practices? What do we focus on in the vineyard?
"It is known that you need great fruit quality to make great wine. We follow the SIP (Sustainability in Practice) protocol which has shown it ensures quality."
What are you doing different this year?
"We don't have any frost protection on the property, so we left some extra canes to ensure that if we had frost damage, we have the chance to get secondary growth. Now that we are through the frost period, we will begin thinning to get back to a more balanced vine."
How has the drought impacted our crop and wines?
"In 2015, the quality remained high, because there wasn't a lot of mildew pressure due to the lack of rain. These wines are really concentrated and have a lot of density. We were able to make balanced wines that aren't too high in alcohol but have a nice balanced acidity."
How will the wines be different this year from past vintages?
"I believe we will have higher yields, but will have a better idea once we see the fruit set and how the berries form. Right now things are looking good, but there is still a lot of game to play."
What are you doing now to prepare for harvest?
"Now is the time when we implement practices to prevent mildew and other harmful problems. We are getting the weeds cut back, mowing the cover crop and tilling it back into the soil to improve the nitrogen levels. We are thinning back a little bit, especially the extra canes we left incase of frost damage. It is  a waiting game now."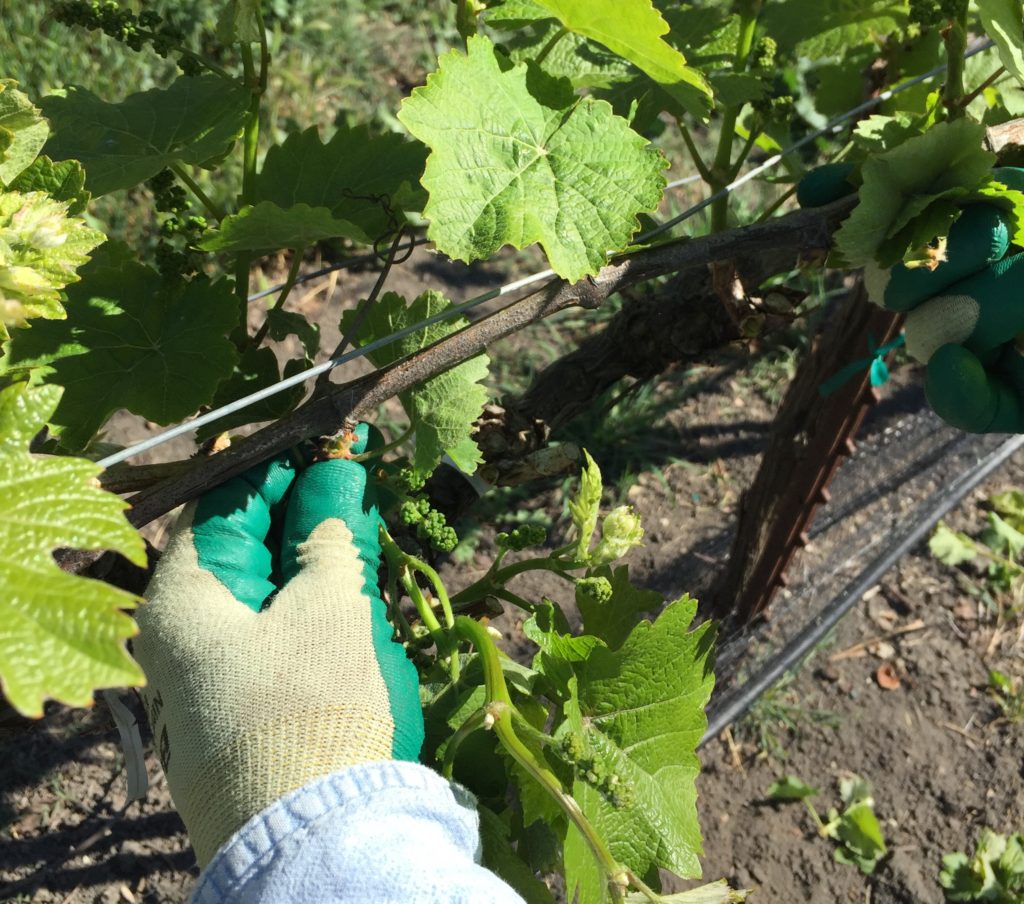 Where do you want to see Claiborne & Churchill Winery in five years?
"With the size of our facility, we are currently at maximum case production. I think we will see more wine club members and people coming to the winery. We will rely less on distribution, and more from the tasting room and direct sales."