OK, when you hear the word library what comes to mind? Perhaps someone telling you to be quiet, or maybe the long aisles of books waiting patiently to be pulled from the shelf and finally rescued and read. The image is one of dim filtered light and endless book spines with their barely legible titles.
Now, wine library, that's another thought altogether. Immediately 13th century underground stone vaults come to mind with bottles patiently approaching perfection complete with cobwebs and fading chalk markings on the walls.
The reality is of course a bit more mundane – usually a back room or rarely visited storage area well removed from the daily traffic of the winery. It's rarely perfectly well organized, and that's part of its charm. There's the potential of finding hidden and forgotten gems in the jumble of cases and bottles piled up in corners.
Winemakers are very interested in how wines age. Most customers less so. Probably because they don't have the space or resources to age substantial amounts of wine. And if you can't keep it cold, dark, and damp that bottle is probably not going to age gracefully.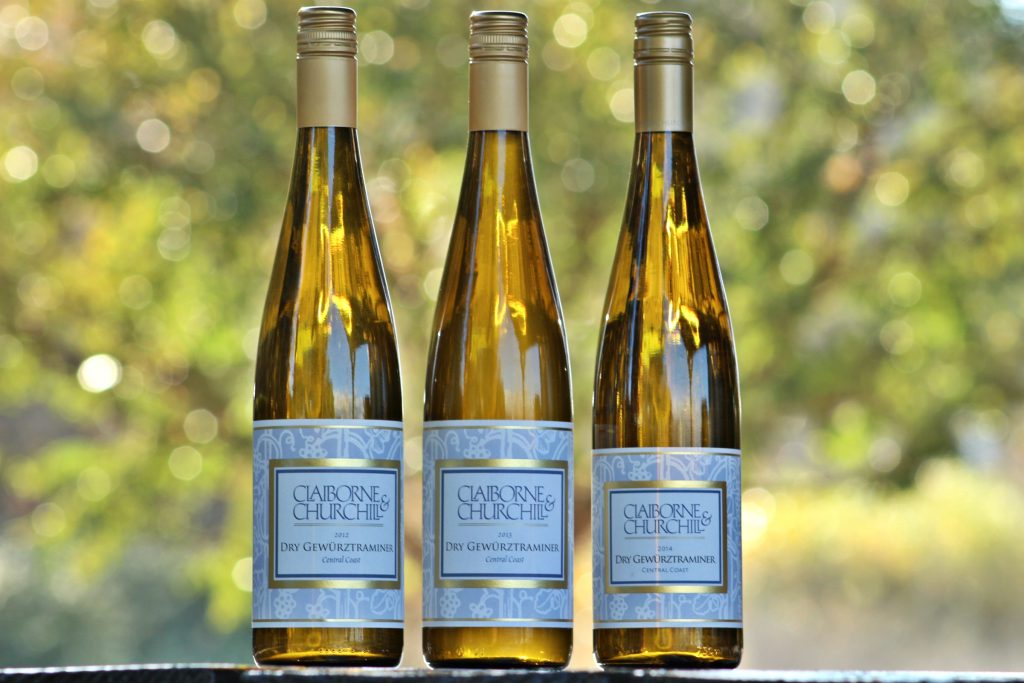 What we've done is taste back through all the vintages we've made searching for the exceptional vintages that actually achieve some sort of state of grace with time. This is the exception. Most wines don't get better – they just get tired. So, we've done the heavy lifting for you, and picked out the wines that have improved with age.
When we tasted back through the Gewürztraminers we found three of the older vintages in fine shape, the '12, '13, and '14. There was very little of the '12 left. The '13 we sold through in a week or so around the holidays. So, now we are offering the '14. It is a beauty! It has a pale greenish gold color which is a good sign given its age. The aromas are very fruity still with honey, leechee and lemon obvious. It is intense yet balanced with a grainy mid-palate and a long finish.
The '14 Gewürztraminer will be in reserve flight until it's gone, which will not be long. Give us a call a (805) 544-4066 to make a reservation for our Reserve Tasting. It will also not be long before the newest wine the '18 is bottled and released on February 26! And lastly, don't forget to mark your calendars for our 2019 Wine Library Weekend: March 23 and 24 (Wine Library Dinner with Ember and our Library Wine & Cheese Pairing).