Savor the Central Coast is Sunset Magazine's annual wine and food festival, highlighting all that our unique region has to offer. For its sixth year running, Savor came to the historic Santa Margarita Ranch this weekend, and the Claiborne & Churchill Winery family joined the fun! We were thrilled to introduce C&C wines to so many new people, both locals and out of town visitors, and we truly enjoyed the offerings of our neighboring wineries, breweries, artisans restaurants, and farmers. We couldn't wait to share some of our favorite finds with you!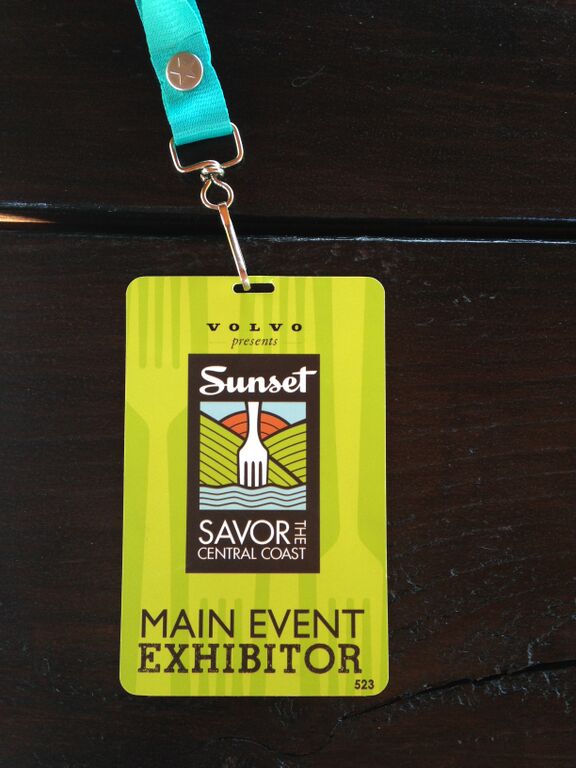 Wine, Beer & Spirits
We were lucky to have a booth next to Niven Family Wines and Chamisal, and our tasting area, with lots of bar space and seating, had a great turnout! The guests seemed to really enjoy all the wines from all our Edna Valley producers. Bailayana wowed everyone with their delicious and creative wine cocktail made with their Albariño and splash of Pinot Noir! Among our winemaker Coby's favorite libations of the weekend were the Pinot Noirs from Wrath, the Opal Saison/Farmhouse Ale from Firestone Reserve, and the spirits from Krobar Craft Distillery, a new producer in Paso Robles focusing on Gin, Neutral Brandy, and Rye Whiskey.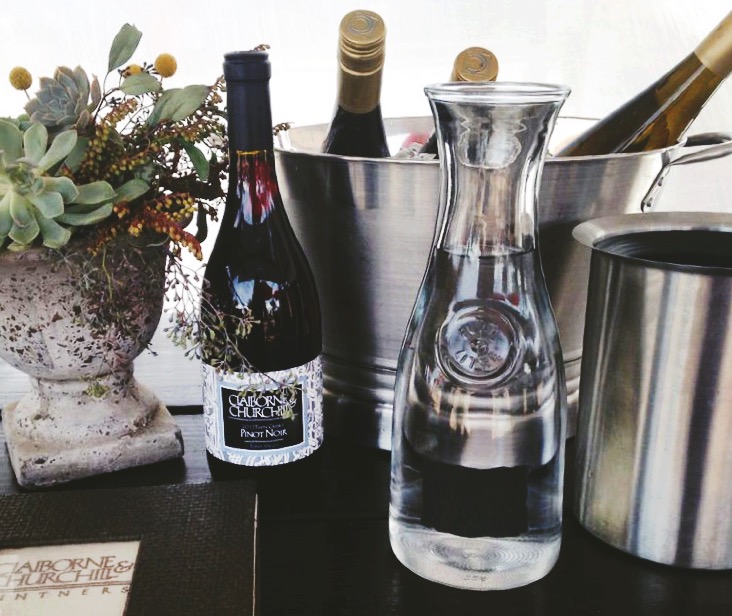 Eats
There were incredible gastronomic offerings at this event, but it goes without saying that Thomas Hill Organics from Paso Robles stole the show with their sliders made with ground lamb, pecorino Romano, organic arugula, house-made aioli, and perfect little buns from La Migliore bakery.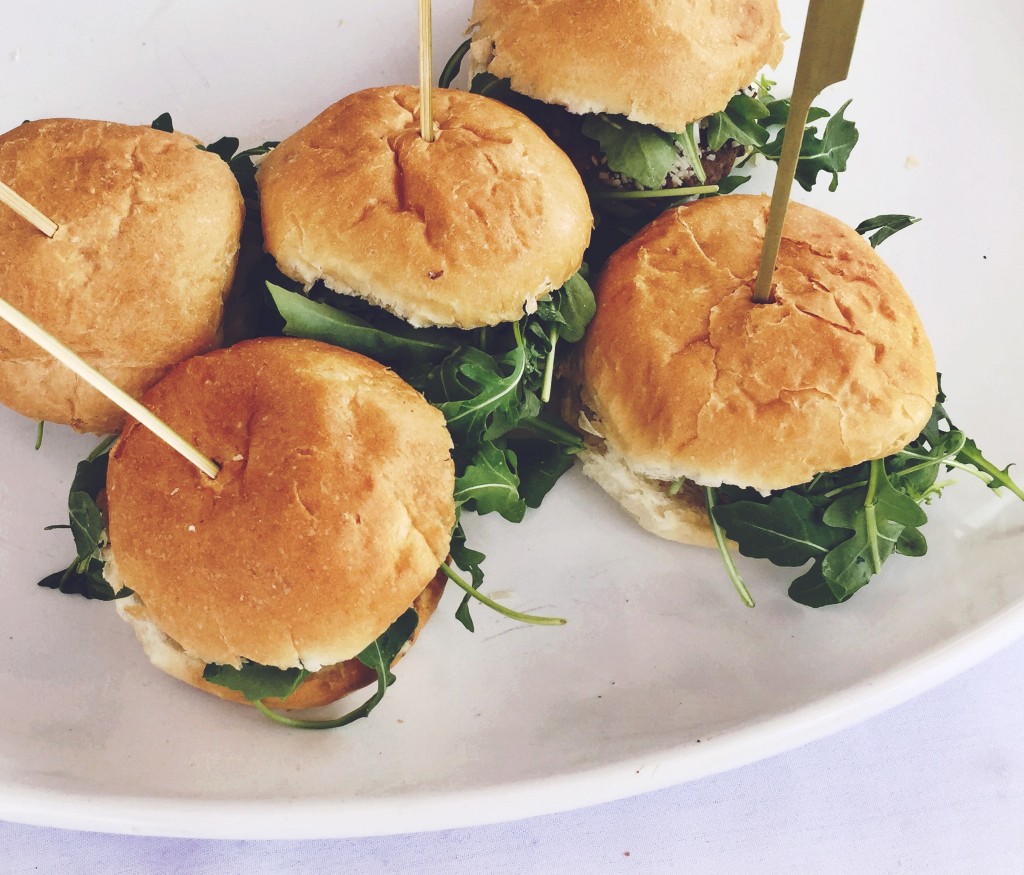 Artists & Artisans
Our manager, Angela, is notorious for returning home from events empty-handed. But this weekend, she couldn't resist buying two prints from Teréz Tyni, local landscape painter and co-owner of Upper Crust Trattoria, a great local Italian Restaurant that has featured Claiborne wines for many years. Also worth a mention was a local jewelry producer, Olive & Poppy. Our tasting room attendant, Kate, fell in love with their ultra-hip barrel stave bangles. She talked about them all day, and then finally snagged one before the event ended.
Agriculture
Angela and the girls loved California Grown's demonstration stage and flower booth, where guests could pick stems and foliage to make beautiful handmade arrangements. The California Fig Advisory Board's kiosk was also a crowd favorite. There, they promoted fig cultivation in California while tempting guests with their hearty fig layer bars. Angela grabbed the recipe to share with you, included below.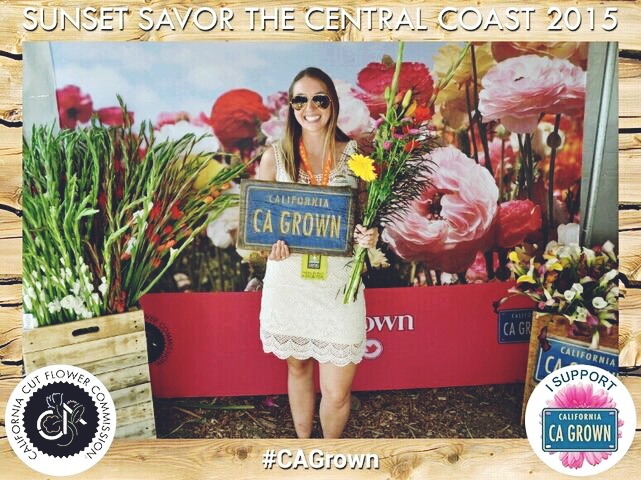 Better with Every Year
Each year, Savor the Central Coast gets better and better! We couldn't be more proud to be a part of this region, and we are grateful that Sunset has taken notice of what we already have known for a long time: that the Central Coast of California is simply the best on place on earth to live, eat, farm, and make wine. Enjoy the recipe below!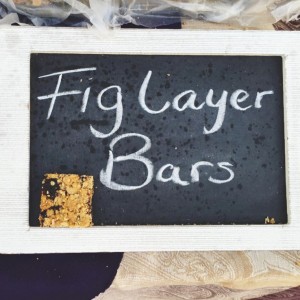 Fig Layer Bars
From the California Fig Advisory Board
INGREDIENTS
Filling
1 package (8 oz) dried California Mission figs, stemmed and finely chopped
1 cup sugar
1/2 chopped walnuts
1/2 cup hot water
Crust and Topping
1 cup butter
1 cup brown sugar
1/2 teaspoon salt
1/2 teaspoon vanilla
1 3/4 cups rolled oats
1 3/4 cups flour, sifted
Ice water, as needed
DIRECTIONS
For filling, combine figs, sugar, walnuts and water in a small saucepan. Cook over medium heat for 15 minutes or until thickened, stirring frequently. Set aside to cool.
For crust and topping, in mixing bowl, cream butter with sugar until light and fluffy. Add salt and vanilla; beat together. Add oats and flour. Mix until blended. Press half of flour mixture evenly in bottom of lightly greased, shallow 9 by 13 inch pan. Spread filling evenly over all. Add water to remaining flour mixture and toss lightly until ball forms and cleans sides of bowl. Turn onto light floured surface and roll into rectangle to fit on top of pan and arrange on top of filling, trimming edges to fit.
Bake at 350º for 25 to 30 minutes or until lightly browned. Cool in pan. Cut 4 by 12 into 48 bars.
Serve warm with vanilla ice cream and drizzle with chocolate syrup.
Enjoy!
Were you at Savor the Central Coast this year? If you visited our booth, tag @claiborneandchurchill in your Instagram photos!