Making good wine is hard and exciting work, but getting these good wines safely into the bottle is something altogether different: hard and stressful work, you might say. Here at Claiborne & Churchill we can certainly attest to this; we've already bottled most of our white wines, having held three major bottling sessions in the first three months of this year!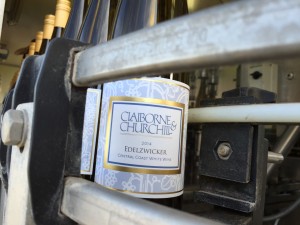 The 2014 Dry Gewurztraminer, our most popular white wine, was bottled in January and has already been released to a thirsty wine club. February saw the Pinot Gris, the Dry Muscat, and the ever-popular Dry Rose ushered into bottles, and in March the Pinot Blanc, the Edelzwicker and the Dry Riesling (another signature wine) were bottled.
We now have a good handle on what the 2014 vintage has brought us, and we are very happy with how these wines have turned out. They taste fresh and vibrant, with beautiful aromatics, lush flavors, and great acidity. Sometimes a vintage brings quality to one varietal but not another, but the 2014s are all showing well in their youth, across the board!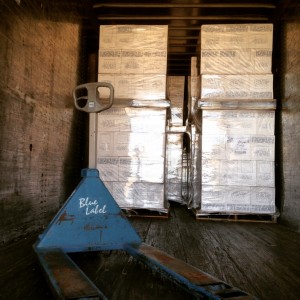 Why was the 2014 such a good vintage? Ironically, California's drought had a lot to do with it. If the dry and warm summer brought us one good thing (besides perfect beach weather), it was quality in the vineyard. Vineyards tend to thrive under a little stress, in this case limited water. A dry springtime and ideal weather during bloom and berry set helped create solid wines and above average yields. Moreover, during the peak of the growing season we did not see any nasty heat spikes. June was a warm month, but July, August and September brought us pleasant coastal weather, ideal for our cool-climate varietals.
Comments